A space for me to dive into the topic of communications and how to get your message heard in a digital world.
Hi Welcome To My New WebSite :)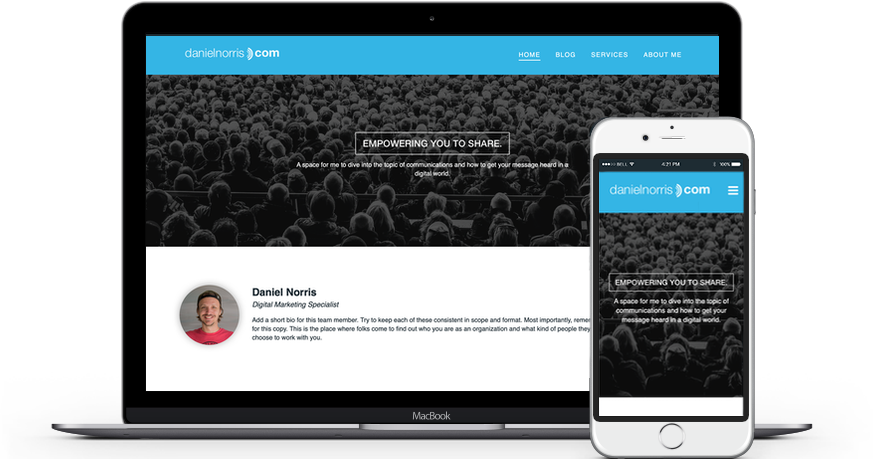 Digital Marketing sPRINTS
Intensive training built with the goal to launch your online communications to the next level. So whether you are just getting started or have a well-established team and platform I want to help you grow, to help you reach your goals and vision.
Helped me communicate my story.

Daniel has helped me communicate my story, by far, more than any other person. He provides practical insight on what makes things tick, that has stemmed from deep observation over many, many years.
Rocks at social media marketing.

This guy absolutely rocks at social media marketing!! I highly recommend him.
Gave us the jump start to begin .

Daniel Norris truly gave us the jump start to begin communicating our mission effectively with those we want to reach. We have been so impacted by Daniel and we are so thankful that we got to spend a week with him. If you get the chance to have him come out, do it, you will not regret it. So thankful for you Daniel!