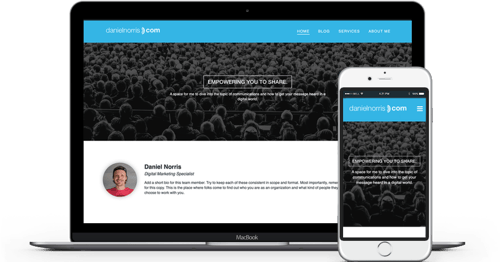 This WebSite Is Powered By a CMS that makes it easy to grow better.
While I am excited to be launching a new website the real excitement is behind the scenes. For years I have built websites using Wordpress and I am finally saying farewell. This is really only the beginning and I plan on growing this specific page on the site to show you more of the great features that come with Hubspot's new CMS platform. So make sure to check back for soon!
WHY I DITCHED WORDPRESS?
Look it is no secret for those of you that know me that I love Hubspot already. I have been using it with clients for nearly 6 years. It has easily emerged as the single most important digital marketing tool I use. It has changed the way my clients manage the relationships with both their current and potential customers. Though their websites continue to be the last major piece in the puzzle that can finally click in. Giving them an all-in-one platform where their team can log in and manage all their communications.
Interested In Building Your Next Website On Hubspot?
Let's connect and set up a quick call to chat more.