A Work From Home Guide To The Best Coffee Setup
Coffee and communications go hand in hand. Not just as a metaphor (What Your Coffee Can Teach You About Communications) but also to fuel our creativity. So while this page may seem a little off topic for this web site I view it as a valuable resource.
You see I often refer to myself as a 'reluctant coffee snob'. I spent nearly 16 years of my life in Australia, which over that time established itself as one of the mecca's of third wave coffee. Or simply put, Australia roasts and makes great coffee. So whether I wanted it or not I was constantly provided with a great cup. This has made my taste buds definitely turn a bit snobby. With my move back to America I've had to adjust a bit and have decided to step up my at home coffee game. So here is my current setup that is keeping my wife and I missing Australia that little bit less. I hope you find this helpful and feel free to reach out with any questions.
Also keep reading for an opportunity to grab a FREE bag of coffee!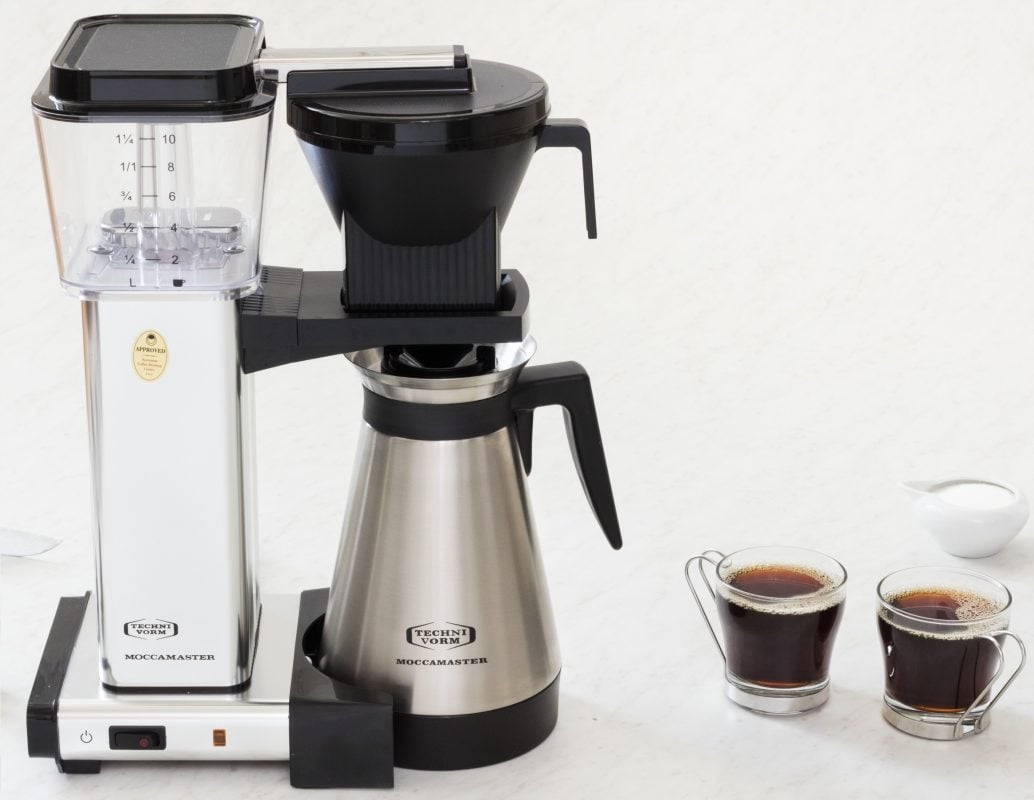 Technivorm Moccamaster KBGT
As I'm making coffee for two every morning I have never been quite patient enough to do a manual pour over, or even to run my Aeropress twice. So that was challenge number one. Recently I had been seeing these Moccamaster's start to pop up in Cafe's around Australia and New Zealand marketed as Batch Brew. Two keys that set these machines apart are water temperature and timing. How it manages those things is how it produces a great consistent cup each day. It's basically the drip coffee machine for the coffee snob, or reluctant one like me. They are hand made in the Netherlands so are really good quality too. The KBGT model above is one of a mind numbing amount of different variations. Though we chose it in particular because it was able to make a lot of cups while also keeping the coffee warmer in the thermal carafe. This is important to us because we often make an extra cup or two in the morning so we can top off. We have two kids under the age of 5 so enough said there.
Baratza Encore
Like with the Moccamaster the more I scoured the internet it was clear that the Baratza Encore was the standout grinder for at home use. Before getting it I had picked up a cheap burr grinder from Target for $18 on Black Friday. While yes it ground coffee, it was inconsistent and sounded like an airplane was taking off. So this time round I wanted something relatively quiet, consistent, and that was built to last. Baratza even sells spare parts so I am planning to have this on our counter for years to come. Also while our last grinder was a burr grinder it actually was flat and just crushed the beans. This one has conical burrs that help draw the beans through for a consistent grind size. It also gives you plenty of control over the grind size which is really important depending on how you are making your coffee and what beans you have. So yes the Baratza Encore has ticked all the boxes so far and I am so glad I made the investment.
TIP: When using this with the Moccamaster I usually have the Baratza Encore's settings set somewhere between 17-19. This grind setting changes slightly based on your beans and preferred flavor.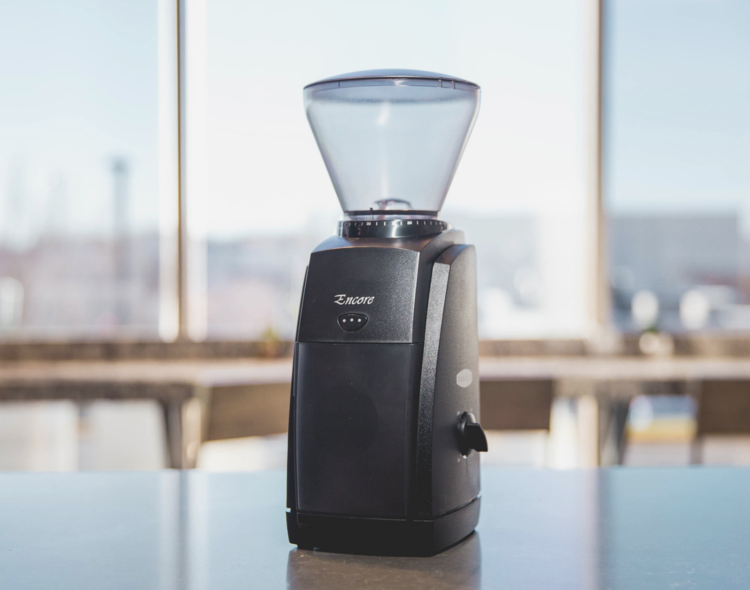 Trade Coffee Subscription
Ok I will start off by saying that if you do happen to live near a quality roaster then by all means go and support your local spot. Though the big factor here is all about being "freshly roasted". If you picked up your coffee from a grocery store, and if it happens to have an expiry date on the package you have already made your investment in machinery pretty much useless. You may as well just get a $15 blade grinder and throw it in a French Press. Which is fine if that's what you like. But if you are after quality then it starts with the beans. A basic rule of thumb is that you should wait at least 5 days after coffee is roasted to drink it. Then make sure to finish it in the first 2-4 weeks because it starts to go stale really quick. This is why any quality roaster will only sell you 12oz bags or smaller, sorry you won't find those massive Costco bags that will last a few months. Ok so now to where I am currently getting our coffee. I tried a few different coffee subscriptions but have really liked Trade Coffee. I am a digital marketer so am always a sucker for a good advertisement showing up in my social feeds. That is how I first heard of Trade. It is a pretty simple concept, you just answer a few questions about your coffee drinking habits and they recommend a subscription. Though really you are choosing between Blends or Single Origins. The thing I really like is how they rotate sending you coffee from a bunch of different roasters around the country. The first coffee i got was actually a Rwandan Single Origin freshly roasted in Massachusetts. It was shipped for free all the way to Hawaii and arrived only a few days after it's roasted on date!
Fellow Atmos Vacuum Canister
Investing in good beans only goes as far as the storage. So while you might have the best machine and source of beans it won't matter if stored incorrectly. Oxygen and sunlight are the two big killers so I went with the matte black Fellow Atmos Vacuum container. Seeing our subscription is two 12oz bags each time I went with the 1.2 Litre (not as big as they seem) which roughly holds a bag and a half. So I unload the first bag into the container and tuck the second unopened bag into a kitchen cabinet, no not the refrigerator or freezer. After a few days I can unload the second bag into the container. I love the look of these containers and not only does it provide a good seal but it allows you to literally suck the oxygen out, keeping your beans fresher longer.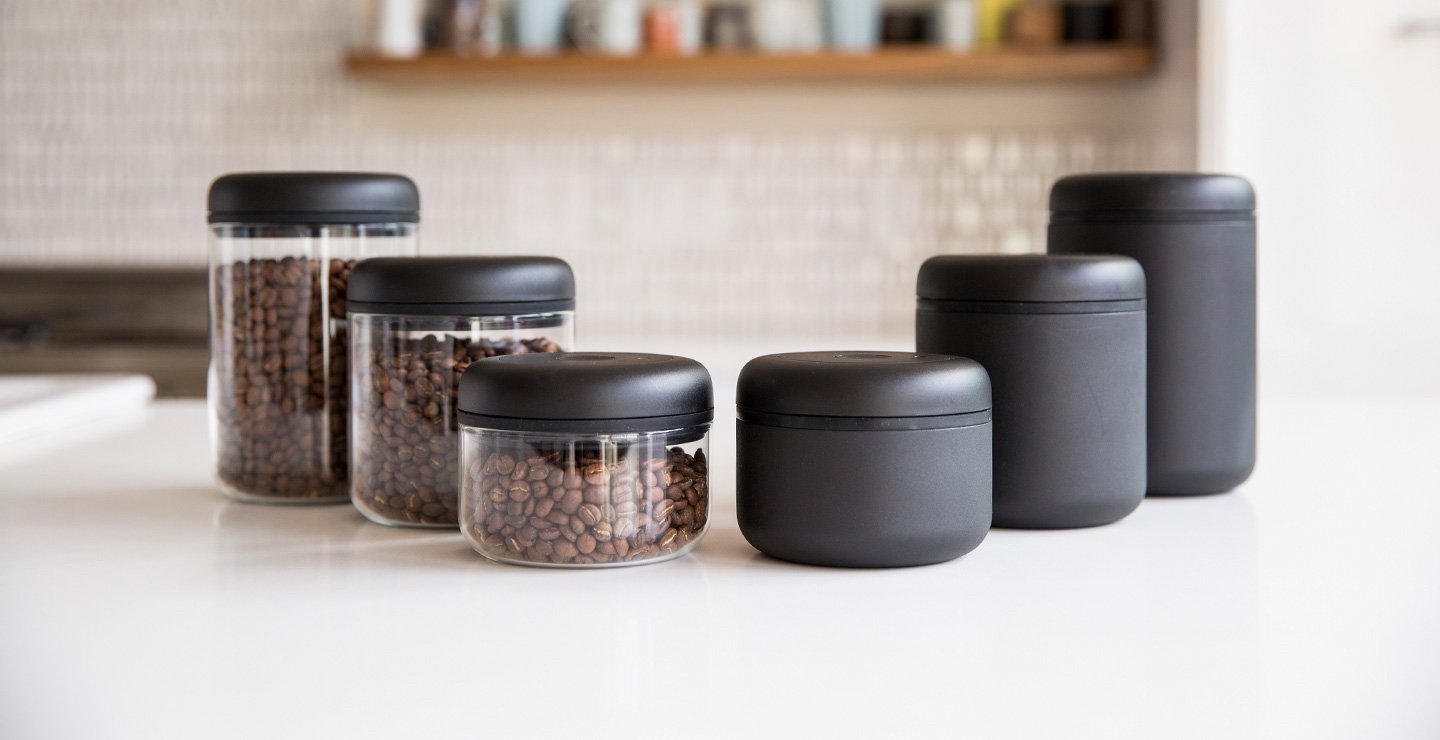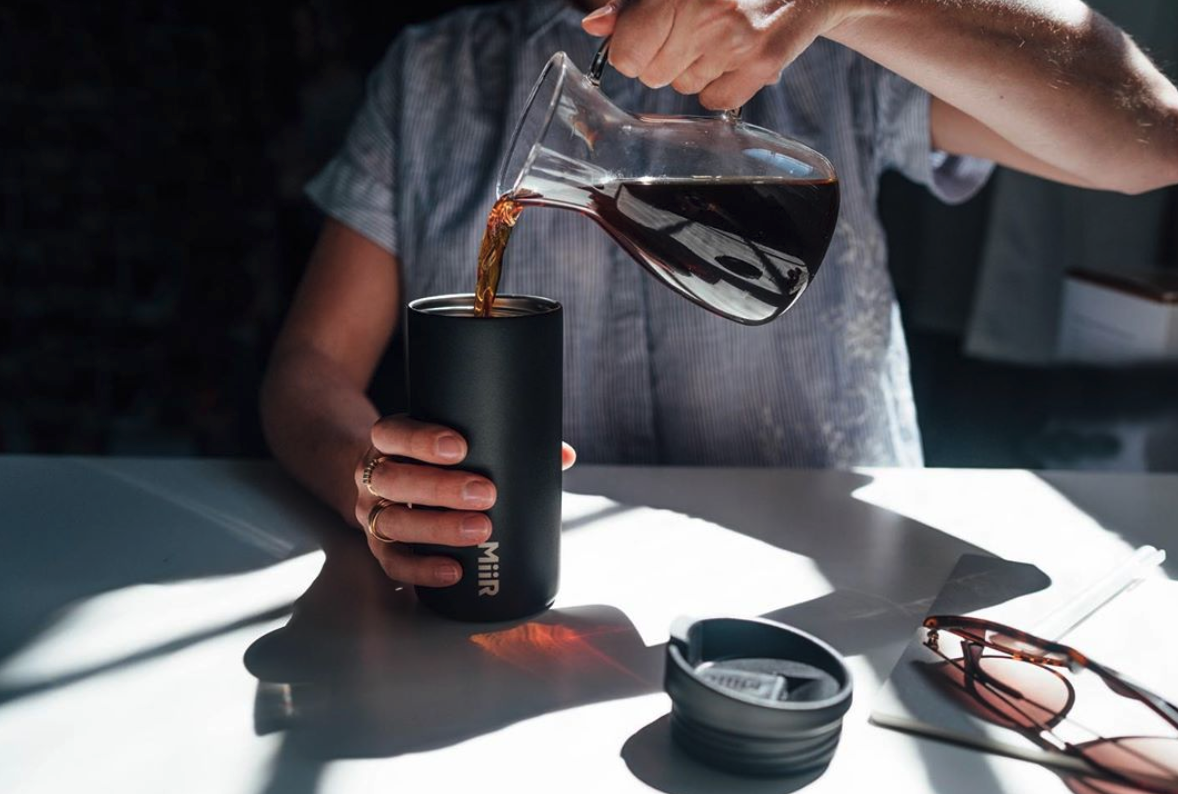 MIIR Travel tumbler
My wife and I have always loved collecting unique coffee mugs. It all started with those Starbucks city collectables and went more unique as our coffee appreciation grew. Though as parents and as freelancers with internet jobs our coffee just kept going cold. This meant that a lot of it ended up down the drain. Unless we tried resurrecting it as an iced coffee later that morning. Though this past Christmas I finally got my hands on one of these MIIR Travel Tumblers. Like this web site hopefully communicates I am passionate about helping both for profit and nonprofits who's main mission is to give back. They are not driven simply by the product and the customer. MIIR is a great cause focussed company and their tumbler quality has outperformed anything I have ever had before. My coffee has sat on my desk for hours before I pick it up and it is still nice and hot and ready to enjoy!
I'm glad you made it this far into the post and I hope it was helpful to you. Whether you're a coffee snob like myself, or just trying to cut back on those pricey Starbucks runs, investing in a quality home set up is definitely worth it. Although it may seem expensive at first, you're probably spending more on coffee each month than you realize. Between those subpar grocery store bags and the constant trips to Starbucks, it adds up quickly. To make it more affordable, I recommend waiting for the ultimate deals and finding the best prices. For instance, I was able to save $70 on my Moccamaster by purchasing it through Amazon's Warehouse deals. I also sold some random items I wasn't using on Facebook Marketplace to help fund my grinder. I appreciate you taking the time to read this post and hope you enjoy your free bag of freshly roasted beans by clicking the button below.